Mastering Window and Gutter Care with Harmor: A Comprehensive Guide
In this comprehensive guide, we'll address a multitude of questions related to gutter cleaning, providing valuable insights and tips to keep your gutters in top shape.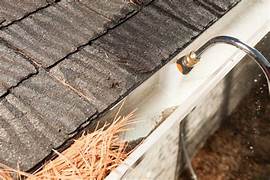 Greetings from Harmor Window Cleaning, your trusted partner in home maintenance in Rochester, NY, and beyond! In this comprehensive guide, we'll delve into the intricacies of window cleaning, gutter care, and tackle some of the most frequently asked questions that homeowners like you might have.
Window Cleaning: A Clear View of Excellence
At Harmor, we take pride in providing top-notch window cleaning services that go beyond the ordinary. From double-hung windows to custom designs, we ensure every pane sparkles with our eco-friendly approach. Sills, frames, tracks, and webs – no detail escapes our meticulous attention. Whether it's aluminum triple-track storm windows or Anderson storm windows, we've got you covered. Let's not forget the upcoming addition to our services – pressure washing!
Gutter Cleaning: A Flowing Solution
Gutters play a crucial role in protecting your home, and regular cleaning is key to their optimal performance. But how much does it cost in your area? The average cost varies, so it's always best to reach out for a personalized quote. Wondering how often you should clean your gutters? We recommend a thorough cleaning at least twice a year, especially during the fall when leaves tend to clog the system.
Innovative Solutions: Beyond the Ladder
Worried about cleaning high gutters without a ladder? Fear not! Our experts employ ground-level tools for efficient and safe gutter cleaning. And what about saving money on gutter cleaning? Regular maintenance is your wallet's best friend, preventing costly issues down the line.
Tackling Common Questions
Gutter Guards: Do They Work? Gutter guards can be beneficial, but they're not foolproof. We explore their pros and cons in detail.

Leaf Blowers for Gutter Cleaning: Yay or Nay? Discover the efficiency of using a leaf blower from the ground for a swift cleaning process.

Best Time for Gutter Cleaning: Before or After Rain? Timing is crucial. We discuss the ideal seasons and conditions for effective gutter maintenance.

Diagnosing Gutter Problems: A How-To Guide Learn how to identify and address common gutter issues before they escalate.

The Consequence of Clogged Gutters: Roof Leaks and More Explore the potential risks and damages associated with neglecting gutter cleaning.
Final Thoughts
In the world of home maintenance, Harmor Window Cleaning stands as your reliable partner, offering not just services but a commitment to excellence. If you have more questions or want to schedule an appointment, feel free to reach out. Let's keep your windows gleaming and your gutters flowing seamlessly!
Find some gutter cleaning equipment below.